Oil and Gas Training Centre
Shell demonstrates continued commitment to Iraq through investment and development of technical training center in Majnoon area of Southern Iraq.
Majnoon's training centre continues to go from strength to strength since its official opening in February 2013.
The facility is designed to provide on-the-job learning to empower Iraqi nationals working on the Majnoon field with advanced technical training in the areas of engineering, testing and completions. It is also contributing to creating job opportunities for Iraqis in the surrounding community of the Majnoon oil field through offering them English language skills.
During 2014, the centre delivered 22,659 training days reaching more than 25,682 delegates with many taking part in more than one initiative.
Developing the training centere is an important element of Shell's continued investment in the country and contribution to job creation. During the peak construction period Majnoon created 2,850 job for local Iraqis, from neighbouring communities.
In the immediate vicinity of Majnoon area, Shell's social investment has extended beyond training and education into other areas of community wellbeing. Shell has successfully implemented a literacy campaign to support the education of women, implemented sports initiatives and provided equipment and training to doctors in a number of clinics.
Majnoon is one of the world's largest oil fields, estimated to hold 38 billion barrels of oil. Its development is therefore, paramount to Iraq's growing economy. Shell and our project partners Petronas, Missan Oil Company and permit holder South Oil Company have worked to rehabilitate the field which is now producing more than 210,000 barrels of oil per day.
Iraqi nationals working on the Majnoon field undergoing advanced technical training in areas of engineering, testing and completions
Iraqi nationals working on the Majnoon field undergoing advanced technical training in areas of engineering, testing and completions
Iraqi nationals working on the Majnoon field undergoing advanced technical training in areas of engineering, testing and completions
Iraqi nationals working on the Majnoon field undergoing advanced technical training in areas of engineering, testing and completions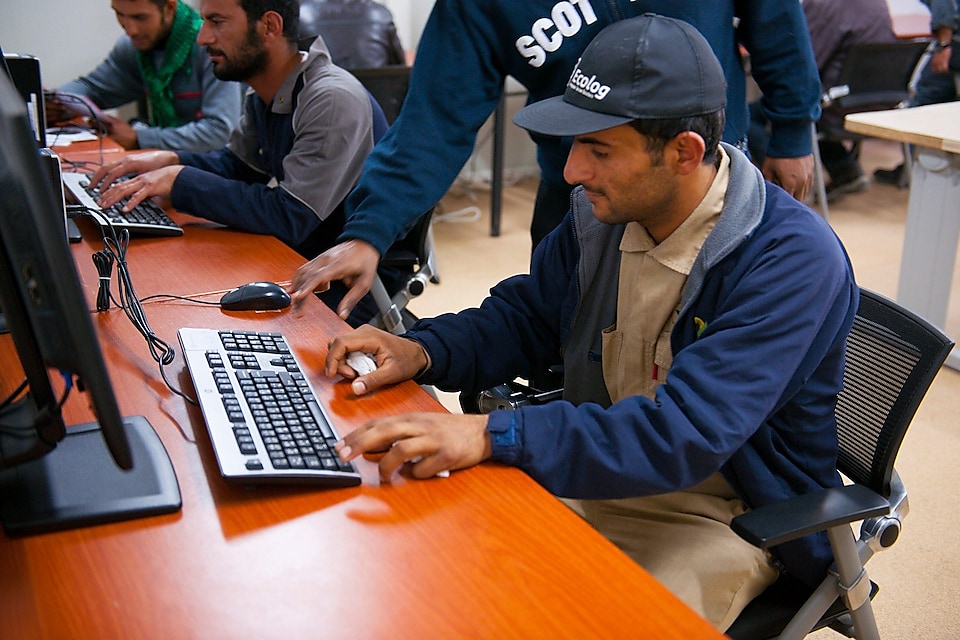 Iraqi nationals working on the Majnoon field undergoing advanced technical training in areas of engineering, testing and completions
Iraqi nationals working on the Majnoon field undergoing advanced technical training in areas of engineering, testing and completions